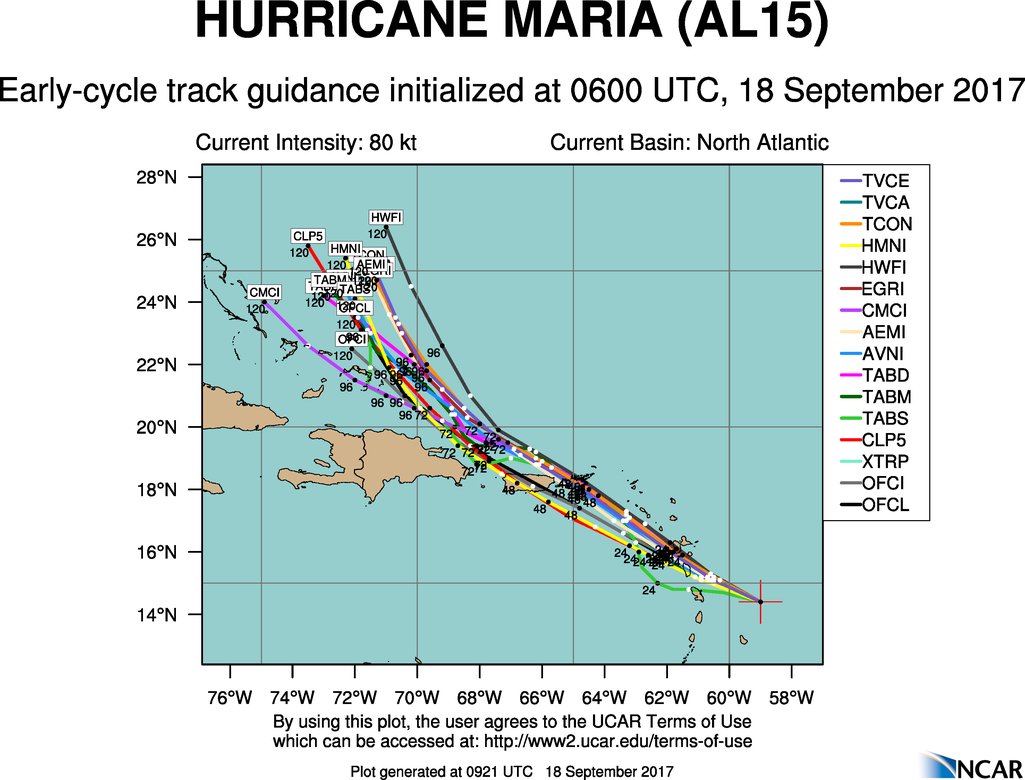 As you might have heard another hurricane is barreling down toward my beloved island. This one will make landfall, it is juts a matter of seeing if it hits with a Category 3 or Category 4 force winds. The last time we were hit was with Hugo, and it was a Cat 3. The problem is that the island infrastructure is so degraded that it barely withstood a brush by Irma (a Cat 5 storm, but we got hit by the edge, the equivalent of a Cat 1).
So while expect a miracle at any moment, that is unlikely to happen.
We are hunkering down and will continue to post as long as the power holds.
Take care and stay safe.